3 tags
3 clues for finding a great designer: Perspective,...
Alexa Curtis and I recently contributed an article to UX Magazine on Moment's approach to recruiting and hiring. Like most things about the day-to-day experience of the people who are a part of Moment, we've put a lot of thought into how we approach interviewing and what we look for in a candidate for our team. Here's an excerpt from the article: For any consulting firm, finding and...
3 tags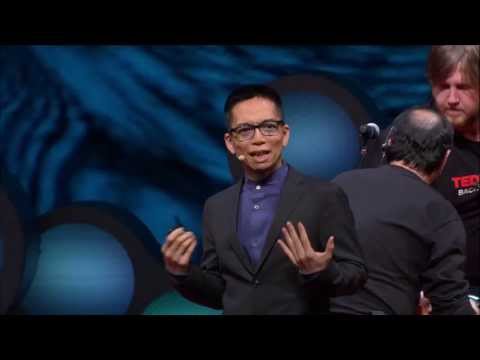 4 tags
My Advice on Designing for mHealth Experiences
I was recently interviewed for Diane Mehta's 'Creativity, Design, and Innovation' series on Forbes Tech. She was curious about our approach to designing digital products for the emerging mobile healthcare (mhealth) space. She's done a nice piece summarizing our discussion.  Here's an excerpt of the transcript: "We've learned one thing in particular in the...
"Interactive forms of media should not be critiqued as objects, but as systems,..."
– Ayse Gursoy Everyone's a critic: Hacktivists, online organizing, and the dark magic of down voting at MIT
3 tags
On Ambiguity: Reflections on the IA Summit
The first in a series of posts exploring the nature of design. Originally posted on the Moment blog. A cat, a flask of poison, and a radioactive source are placed in a sealed box. If an internal monitor detects radioactivity (i.e. a single atom decaying), the flask is shattered, releasing the poison that kills the cat. The Copenhagen Interpretation of quantum mechanics implies that after a...
3 tags
2 tags
Jay Parkinson: Doing nothing is sometimes doing... →
In this short post. Jay makes a fascinatingly counter-intuitive point about the assumptions we make regarding medical intervention, the psychological and legal rationale behind how hospitals and physicians "design for care," and the role the government plays through policy and financial incentives.  jayparkinsonmd: As part of Obamacare, Medicare won't pay hospitals for patients who...
3 tags
"Design has multiple characteristics. Designers have been good at reframing, good..."
– Patrick Whitney
3 tags
Eames' diagram of the design process
"Conviction and enthusiasm, that's what we should all be aiming for." ilovecharts: volume-control:   Charles Eames' conceptual diagram of the design process, displayed at the 1969 exhibition "What Is Design" at the Musée des Arts décoratifs in Paris. Pinched from Gloria Koenig's excellent (and bargainous) book, Eames. Designers should be made to stare at this for ten minutes each...
3 tags
"I have great admiration for designers for many reasons, but when called upon to..."
– Grant McCracken
6 tags
IDSA Conference Design (Education) Submissions
I was inspired over the weekend to craft a few abstracts for submission  to the 2013 IDSA International Conference education track. Getting one accepted would give me a great excuse to keep thinking about it! They're a bit rough, but take a look and see which (if any) you'd be interested in. A Design Intervention At Occupy Wall Street, A Social Design Workshop As best practice tells...
4 tags
The Importance of "The Two Briefs"
In a lovely bit of cosmic alignment, John Maeda recently tweeted a link to an article about about types of design consulting problems. The article references his own notes from the 2010 World Economic Forum.  This is something I've been thinking about of late, as I've reflected on the best and most productive sort of design consulting engagements. I've struggled to articulate my thoughts...
4 tags
"Design isn't special, it's shared" - Thoughts... →
The expanded version of my prior post on the difference between 'strategic design' and 'design AS strategy' is up on the Moment Blog. An excerpt: Designers are makers. We solve problems best through making. We focus on problems that keep our clients up at night no matter how 'strategic' they are. Our mantra, 'If we make our clients successful, they will make us...
4 tags
Design is the easy part... (sustaining is hard) →
Earlier this week I spend a couple days in San Francisco at the MX (Managing Experience) conference, which I'll write about at length later. For now, suffice it to say that a significant portion of the conversation was devoted to the issue of gaining support for design in a large organization. Leisa Reichelt (@leisa) nicely sums up that issue in this article. I particularly like her...
"Designers stand between revolutions and everyday life … [They] have the ability..."
– Paola Antonelli from But Is It Art?
3 tags
4 tags
Designing Unpleasant Experiences - Embedding... →
It was called the Unpleasant Design Workshop and it was held by Gordan Savicic and Selena Savic, who run the amusing Unpleasant Design blog. While the workshop was intended to quickly brainstorm "a map of behaviours and social groups unpleasant design could discriminate against," their website does that and more, cataloging photographs of urban phenomena vis-à-vis design and...
3 tags
This Is Anthropology, A Student Response →
You may or may not remember, but back in 2011, the Governor of Florida, Rick Scott, said this: If I'm going to take money from a citizen to put into education then I'm going to take that money to create jobs. So I want that money to go to degrees where people can get jobs in this state. Is it a vital interest of the state to have more anthropologists? I don't think so. At the...
3 tags
2 tags
"Our experience shows that consumers can tell you they want bigger buttons, fewer..."
– Robert Logan – Head of UI design, Thomson Consumer Electronics makes an argument for "experience research" in The Design Experience: The Role of Design and Designers in the Twenty-First Century
1 tag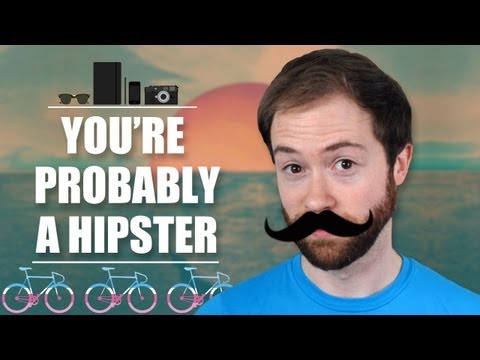 3 tags
"In the 1970s and '80s, the soul of product design was in the hands of two..."
– The Black Box Syndrome - Domus
Anthropology Inc... Social-science, Ethics, &... →
I just came across this profile and critique of ReD Associates practice of ethnography for market research by Graeme Wood in The Atlantic.  Ethnography in the corporate environment has been around for a while, but, this article about ReD does a good job getting into the details of an ethnographic inquiry-describing how a researcher observed a client's vodka being consumed in a house...
4 tags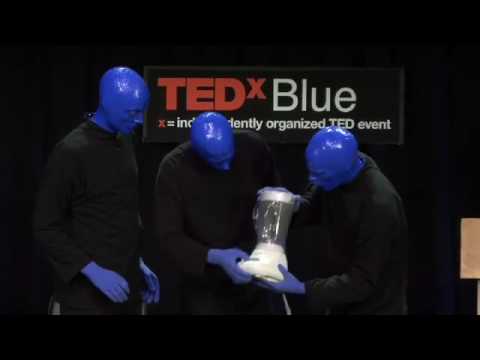 What The SuperBowl Teaches Us About Flow →
creativeintelligencebook: The SuperBowl game last night gave us an incredible lesson in the power of flow. Mihaly Csikszentmihalyi popularized this wonderful term (Rolla May in the 50s called it the "peak experience") where we enter "the zone," get "in the groove," or "on a roll." The flow state is a critical part of creativity and we know little about it really. We know it is mostly social,...
"STEM to STEAM: Full Circle from Education to... →
Sorry to miss this: Matt Goldman, co-founder of Blue Man Group and Blue School, will talk about Blue School's approach of weighing creativity, innovation, self and social learning, and collaboration as heavily as all the academic subjects to be responsive to the whole child. "At Blue School, we absolutely believe that we can create the conditions for innovation and creativity to...
4 tags
1 tag
2 tags
Ethnography (for designers) →
Ethnography for design from John Payne Just a note that I've finally gotten around to posting the "designers introduction to ethnography" presentation I gave a while back as a part of my Ethnography for User Experience workshop. Enjoy.
3 tags
Jawbone acquires Massive Health to improve UP →
What, on the surface, sounds pretty validating for mhealth, has me wondering the same things that this author asks: Does this mean that Massive Health has pivoted away from chronic conditions, or that Jawbone sees the opportunity to move in that direction?  With Massive Health's acquisition by Jawbone — a company clearly more interested in fitness than chronic condition management today — the...
3 tags
AnthroTech Meetup: Valentines Day Special - Dating... →
Sounds great! Speakers Elissa Shevinsky is CEO & Co-founder of Jspot, an edgy Jewish dating site. Jspot is in its private beta stage, launching soon, but Elissa will give us a sneak preview as she describes the behind-the-scenes of building her site. Visit joinjspot.com to apply for a beta invitation before the event. Professor Reuben Thomas, a sociologist at the City University of New York,...
5 tags
Tracking Arenas with Deep Social Design Context
As I've mentioned, two of the areas I pay particular attention to from a design perspective are Healthcare and Education. Both are going through serious seismic activity as digital products vy for adoption, and neither has produced a killer app yet to define what it's all about. These are the fun times! To stay on top of the latest trends in those areas I've been tracking what the "movers and...
2 tags
3 tags
"And what's interesting to me is the way design has developed a more..."
– Why design? - interview - Domus
3 tags
Tricia Wang: YEAH a useful ethnography primer for... →
culturalbytes: I'm always looking for good sources on ethnography to send clients. I don't want to send them books, articles, or even loooong blog posts. I just want to send them something that they will get under 30 seconds. Well it's surprisingly hard to find concise and inspiring writing on ethnography for…
3 tags
Design is Social: What is that supposed to mean?
I've been intending (for a while now, in fact) to put some focus to this site and be a bit more open about the aspects of design that interest me. The name and format change are the most obvious signal of the direction this is going. As I've reflected on my own work over the past several years, and the work of others that I have been drawn to, I've noticed a theme. Underlying the industry focus,...
1 tag
1 tag
The Trend Against Skeuomorphic Textures and... →
For lack of a better term, many are calling this "flat" interface design.
1 tag
"This is all there is" or What it means to live... →
alexrainert: Aral Balkan of Breaking Things: Objects have value not because of what they are but because of what they enable us to do. A beautiful and profound post that will make you hate yourself just a little bit for the corners you know you've cut when designing a product, and that's a good thing because hopefully you'll think twice next time you contemplate taking the easy way out.
3 tags
2 tags
2 tags
2 tags
"Work increasingly isn't, or isn't only, a matter of producing things, but of..."
– We are all politicians, now. Paul Myerscough · Short Cuts · LRB 3 January 2013 (via felixsalmon)
2 tags
"Only one billion of the world's seven billion people use..."
– Dennis Woodside, Motorola CEO in: Google Designing 'X Phone' to Rival Apple, Samsung
1 tag
1 tag
"Everyone designs who devises courses of action aimed at changing existing..."
– Herbert Simon
4 tags
"Design in general has been so thoroughly enfolded in a culture of business and..."
– @mrettig's vent on the Connecting movie
2 tags